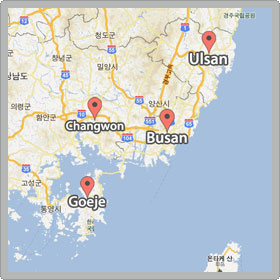 Sojourn Korea is a full service relocation specialist group; especially based in southern cities of Korea. We cover not only in the cities of Busan, Ulsan, Goeje and Changwon city but also widely cover capital city of Seoul. Relocation support is the key factor and big helper that reduces stress of transition that frequently happens on their first arrival to foreign country.

Our main focus is truly honest service to our customers and listening every needs they require. We are always being ready to help you through our best effort and also through our best partners in Korea.

We work with more than 15 global enterprises and our customers are more than 100 people. We were referred as high-quality of service by many of our customers. We always welcome our business partners to cooperate our works.